"4 Years and $2-Billion in Community-College Training Grants, State by State"
From the Chronicle of Higher Education:
"The White House on Monday unveiled the winners of the fourth and final round of Trade Adjustment Assistance Community College and Career Training grants. This year $450-million went to nearly 270 community colleges that volunteered to work with 400 employers to train displaced workers for high-skill, high-wage occupations.
"All told, nearly $2-billion in job-training grants have been awarded under the program, which was created as part of the 2009 economic-stimulus legislation. A searchable and sortable database of all the recipients can be found here.
"Now that the program is complete, we can ask: Where'd the money flow? Grants have gone to colleges in every state, though some states have received more than others, as the map below shows. Missouri institutions, for example, got $68-million, while those in neighboring Iowa got just over half of that. Ohio got more than three times as much as next-door Indiana. California, not surprisingly, made out the best, taking home $88.6-million over four years" (source).

TAACCCT Round 4 Grant Recipients Announced!
On September 29, 2014, Vice President Biden announced the recipients of $450 million in job-driven training grants. For more details about the TAACCCT Round 4 award announcement, please check out this press release.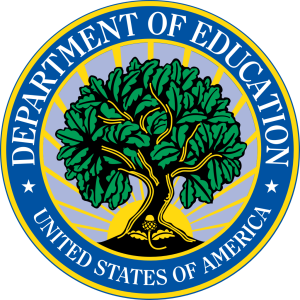 U.S. Department of Education Announces $75 Million First in the World Competition
"To spur innovation in higher education aimed at helping more students access and complete a college degree or credential, the U.S. Department of Education announced today the availability of $75 million in the First in the World (FITW) program. Click here for the Federal Register notice. The grants will fund the development and testing of innovative approaches and strategies at colleges and universities that improve college attainment and make higher education more affordable for students and families" (source).
Archived Recording of 5-28-14 and 6-4-14 Webinars and Webinar MS PowerPoint Information
"Purpose of FITW: The First in the World (FITW) Program will provide grants to institutions of higher education to spur the development of innovations that improve educational outcomes and make college more affordable for students and families, and to develop an evidence base of effective practices. Institutions of higher education or consortia of such institutions are eligible applicants for FITW grants. We encourage applicants to partner with public and private institutions and agencies that can assist the applicant to achieve the goals of the project" (source).
HELP WANTED REPORT
Help Wanted: Projects of Jobs and Education Requirements Through 2018, Georgetown University, Center on Education and the Workforce.  
"America is slowly coming out of the Recession of 2007—only to find itself on a collision course with the future: not enough Americans are completing college . . . By 2018, we will need 22 million new workers with college degrees—but will fall short of that number by at least 3 million postsecondary degrees . . . At a time when every job is precious, this shortfall will mean lost economic opportunity for millions of American workers."
 –Help Wanted, Executive Summary